"If I could make everyone in the world see one film,
I'd make them see EARTHLINGS."
- Peter Singer, author Animal Liberation
EARTHLINGS is a 2005 American documentary film about humankind's total dependence on animals for economic purposes. Presented in five chapters (pets, food, clothing, entertainment and scientific research) the film is narrated by Joaquin Phoenix, featuring music by Moby, and was written, produced and directed by Shaun Monson.
WATCH THE 10TH ANNIVERSARY EDITION FREE HERE
WATCH THE ORIGINAL EARTHLINGS HERE
If you'd like to watch EARTHLINGS online, please click on the image above to visit Vimeo.com, where you can either rent or download the film. And thank you for supporting Nation Earth!!!
WATCH TERRIENS (FRENCH CANADIAN) HERE
WATCH EARTHLINGS (GERMAN VERSION) HERE
WATCH TERRIENS (FRENCH VERSION) HERE
"Joaquin's narration for EARTHLINGS was recorded four times," says Monson. "The first was in Beverly Hills in July, 2001. This was followed by a second recording in Philadelphia in October of that year. The third recording wasn't until a year later in New York City in August, 2002. And the final recording was three years later in August, 2005 in Burbank, CA (pictured above).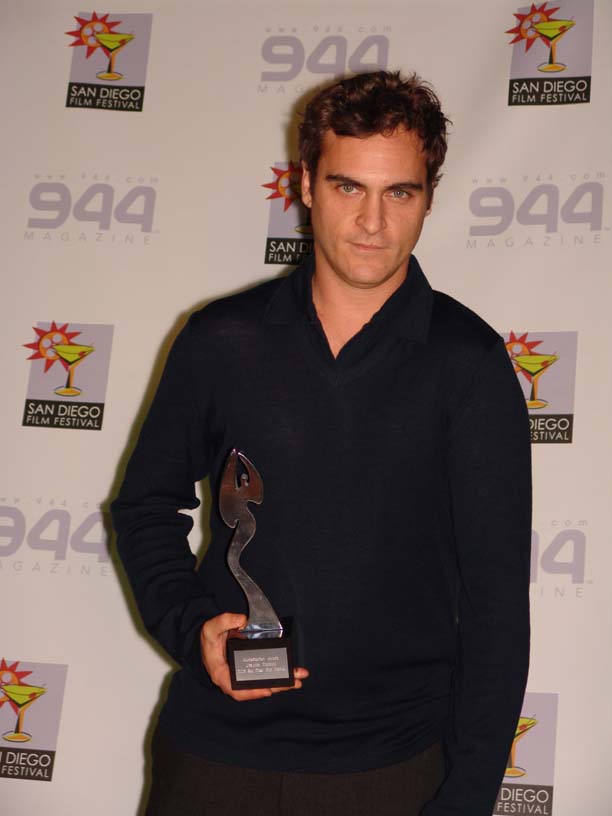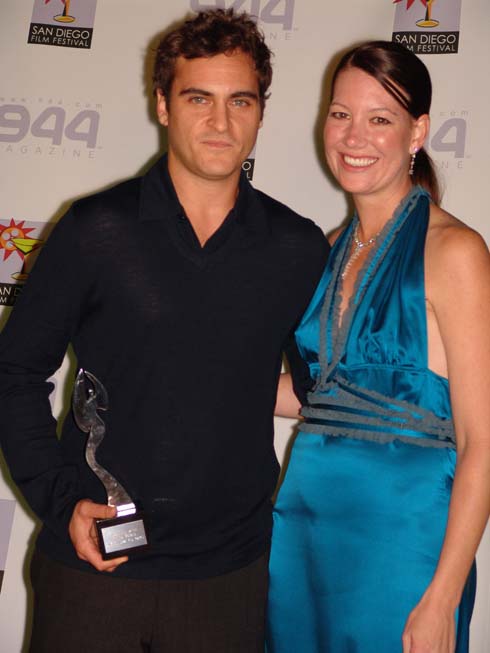 Joaquin Phoenix receives Top Honor at the San Diego Film Festival, September 27, 2005.
Writer/Director Shaun Monson receives Best Documentary Award.
(Tap on images above to scroll left or right.)
Photo of Joaquin Phoenix courtesy of Richard McLaren